Finished my pass on grunge decals for the scene as well as included some posters here and there. I had to do some tweaks to Quixels own decal master material to get it working how I wanted it to.
The next big piece is to clean up the lighting and post processing and to fix up some textures and strange glitches that only appear when I took screen captures (there is a very noticeable one in the bottom right of the third picture down. A lot of fill lights are doing most of the heavy lifting right now so I'm going to go about introducing more hotspots for lights to shine.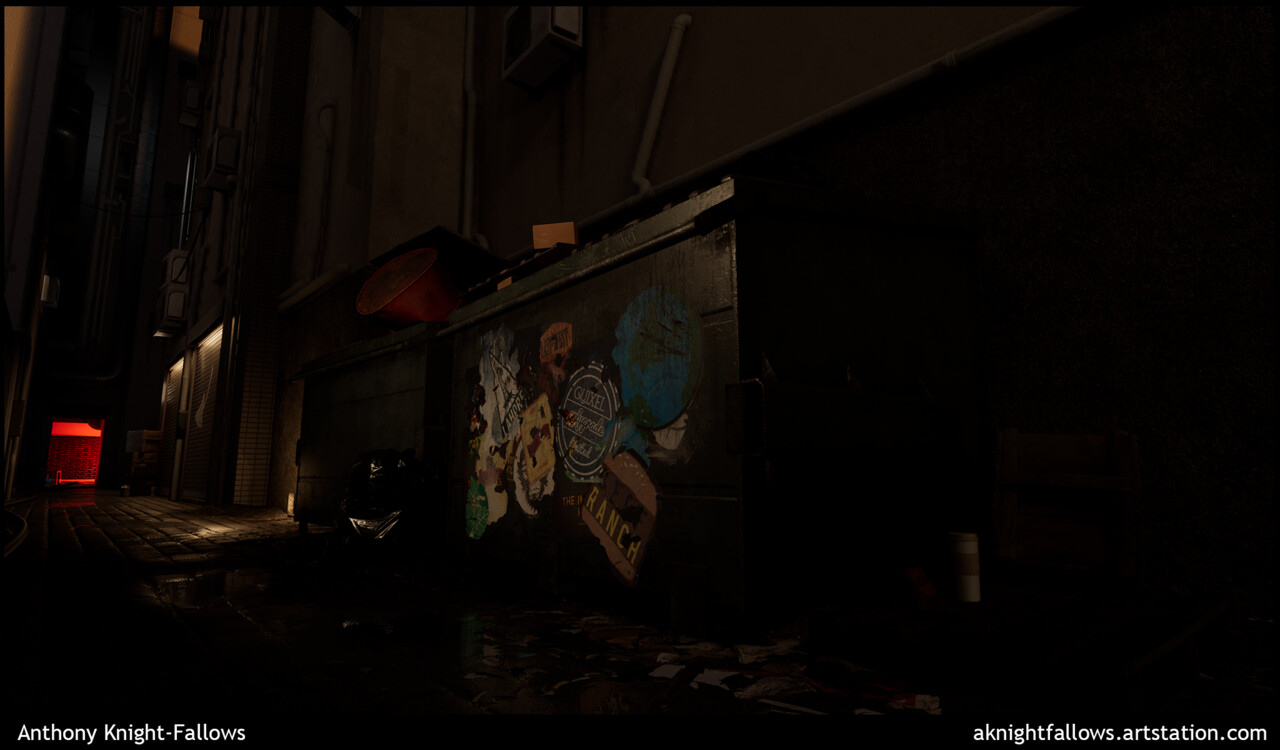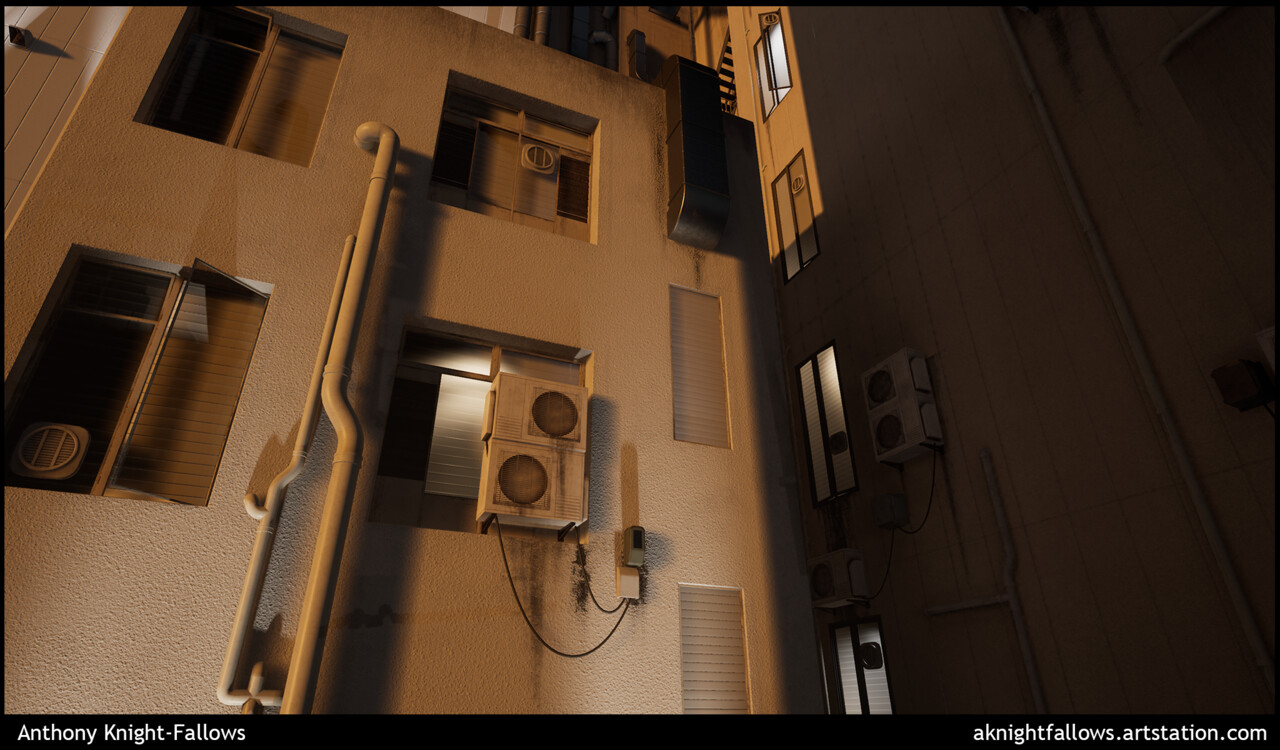 Some subtle before and afters.